Scanning and digitising files
Give your business an edge with systematic digital document processing
Discover the docu-fix file scanning and digitisation service
The benefits of digitising your files are clear and wide-ranging. it speeds up your communications and processes and makes them more secure, at the same time as reducing your costs and freeing up precious space.
Scan and digitise your files to create an electronic archive, making your processes more efficient and effective

Scanning files provides the foundation for digital archiving, and makes using and working with your files and documentsquick and efficient.
docu-fix specialises in scanning and digitising all kinds of files and documents, and uses the very latest technology to provide you with a fast, secure and, above all, user-friendly underlying system for digitalising your everyday office processes. With docu-fix, your files and documents are in safe hands. Our experts are vastly experienced when it comes to digitising all kinds of files and documents, so you can rely on them to get the job done as efficiently as possible, all while maintaining the highest standards of security and using a system tailored to your needs.
Do you have a particularly big archive to digitalise? No problem! We can handle large quantities of files for you quickly and professionally, including on your premises. To discover the full range of benefits docu-fix can bring for your company, contact us now to tell us about your project!
Tell us about your project and we will work with you to find and deliver your ideal scanning and digitalisation solution. Thanks to our extensive experience working on a huge variety of projects, we are ideally placed to guide you through the process of digitising your documents as efficiently as possible.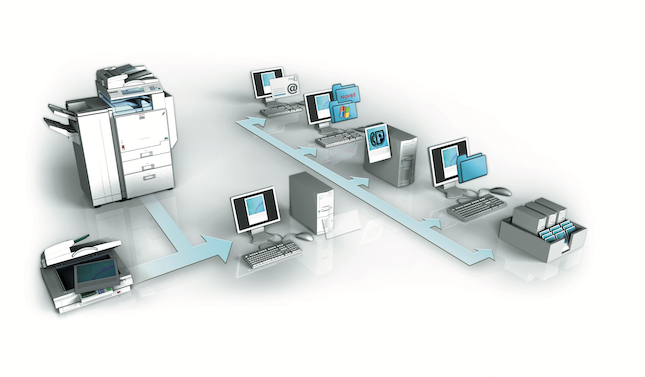 docu-fix is fully equipped for any file digitisation or scanning project
Thanks to our cutting-edge digital technology, you can rely on us to handle even the biggest and most complicated scanning projects, no matter how many documents you have.
Why not make the most of the latest OCR document recognition systems to unlock a raft of new digitisation options? Once docu-fix has digitised your documents and saved them on your choice of storage media, finding them becomes quick and effortless. The days of painstaking manual searches are over!
We are committed to complying with the most stringent data protection requirements, and will create a secure chain covering all your valuable files. Discover the full range of benefits digitisation can provide for your business now!
A digital document management system is the ideal complement to your new electronic archive, and can help you deliver even bigger benefits for you and your business. We work with a trusted document management specialist, who will be delighted to explain the impressive advantages that come with a digital document management system and the specific benefits it can bring for your business.
The professional scanning service from docu-fix
When you choose docu-fix, you get quick and complete access to all the benefits of our ultra-efficient docu-fix scanning service. We can process even large amounts of data for you quickly and at competitive prices. You can trust our professional team to deliver a huge range of scanning services with the greatest possible care, reducing workload for your staff and saving you money.
Digitalisation can bring major benefits for your business, including:
Easy duplication and editing of documents
The ability to scan documents and integrate them immediately into digital processes
Faster processing of digital data
With the help of our sheet-feeder, flatbed and large-format scanners, we can generate PDFs, JPEGs, TIFF files and more from any hard-copy document according to your exact requirements, ensuring your digital files are a perfect fit for your internal processes.
docu-fix Is your reliable, expert partner for all your scanning and digitalisation needs. Thanks to docu-fix's team of experts, your documents are in the best possible hands, whether you're scanning files, folders, x-rays, plans, drawings, receipts or invoices.
Our on-site scanning service: The most convenient way to digitise your documents
We can digitise your documents on your premises, so that:
Your sensitive documents never have to leave your premises during the digitisation process
Documents can be released back into your business processes as soon as they have been digitised
We can come to you anywhere in Europe, so you can carry on running your business
You save the cost of sending your documents to us for digitisation
We communicate with you directly and in person, for maximum efficiency
Our mobile on-site scanning service is available across Europe, any time, anywhere.
Our 24-hour on-site scanning service: for when time is money!
Our team will be on site within 24 hours following the conclusion of the contract and will start digitising your documents immediately,
so you can steal a march on your competitors!
We will be happy to provide you with an immediate, no-obligation quote. All you have to do is fill in our contact form.
Use OCR to turbocharge searches in your digital archive
OCR is a technology that generates text from image data. It opens up a range of options for handling data, including:
Full-text search functionality within documents
Copying text from scanned PDF documents
The ability to convert and manipulate OCR data for use in Excel or other spreadsheet software
Do you have to trawl through large numbers of files or folders to find specific information?
If so, we've got the perfect solution for you – using text recognition software to make your documents 'searchable'. Of course, if your documents are held in hard-copy format, we can digitise them for you, too.
Why you should make your records searchable:
Get a quick overview of all your documentary holdings
Find the content and passages you need in any document with just a few clicks
Find the information you need in seconds at the touch of a button – with no need to flick through archives and files page by page
Our system can recognise common languages and fonts very quickly with a high degree of accuracy.
We will also be very happy to provide you with a quote for handling text in non-standard fonts or complicated tables.
See how we can help you
Your perfect digitalisation solution is just a few clicks away. Use our contact form to send us the details of your scanning and digitalisation project quickly and easily. We will contact you with a no-obligation quotation tailored to your requirements.
Enquire now with no obligation

Berliner Strasse 223,
63067 Offenbach am Main, Germany
Your message – tell us how we can help you